Beat Your Friends and Family
at Our Paintball Games
Complete Your Waivers and Event Request Online.
Ask About the Paintball and Swimming Special!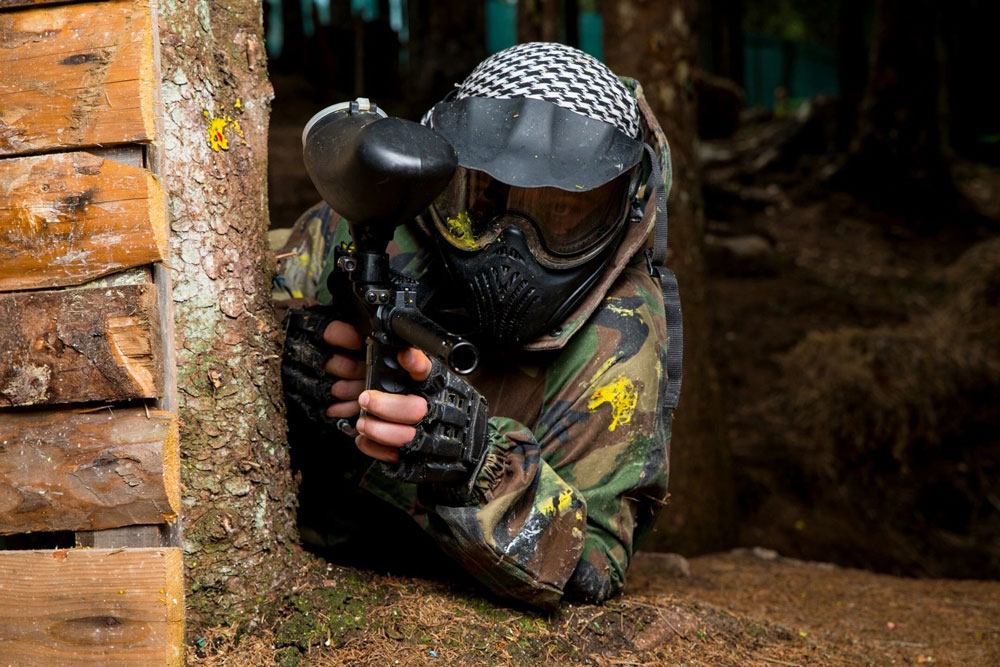 W e will be honored to host your next paintball event here at Lake Phoenix.
B esides the paintball park, Lake Phoenix has water activities available. Visitors can enjoy tent camping, RV sites with electricity and water (dump station on-site, or book our cottage. We also have picnic areas, kayak, paddleboat, volleyball court, and more. See our SCUBA and Family Campgrounds pages. Why not combine the two, paintball one day and then camping and swimming the next!
O ur paintball fields are structured in the natural environment here in Rawlings, Virginia and go from cleared pathways to light brush to heavier forest covering. Come and experience nature while having fun!
F or visitors who simply want to enjoy nature and "get away from it all", the surrounding environment provides ample opportunities to rest and relax. Nature lovers may see an abundance of wildlife including beaver, turtles, deer, a wide variety of bird species, and squirrels. Look close enough, you may see a velvet "cow killer" ant!
G roups and families alike will appreciate our facility, making a visit to Lake Phoenix a perfect Virginia getaway and/or vacation spot. Whether plan an event for a few individuals or having your family reunion here, come and enjoy a night of two in our campgrounds and play a game or two of paintball.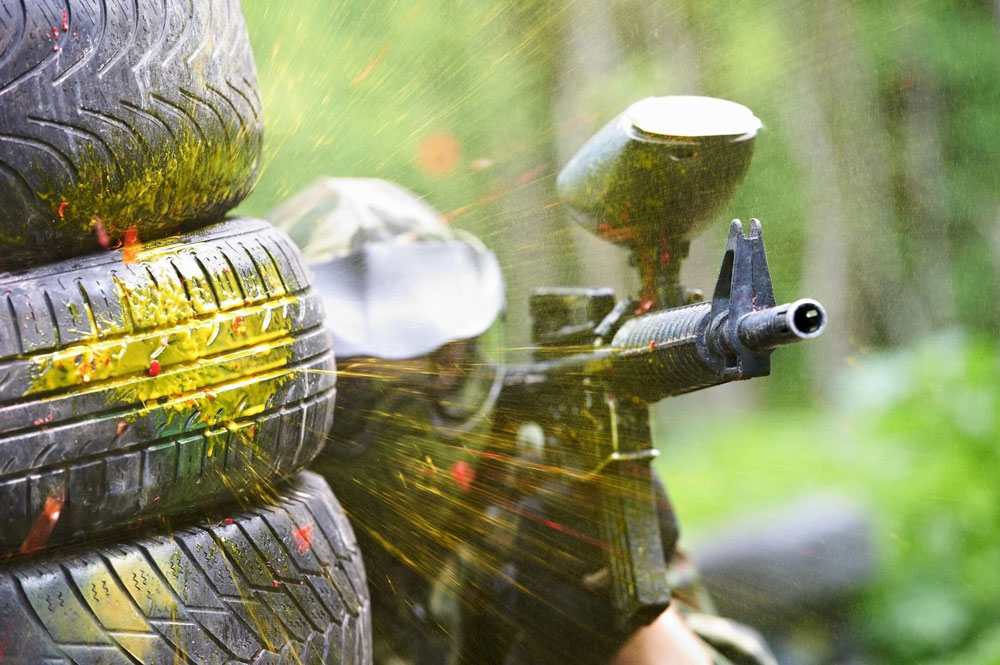 Communicate – Talk to your teammates while you play. Let them know where everyone is and how many players are left. Ask them for help or cover fire.
Move – Don't just stand there! Don't make yourself an easy target. Constantly move. Poke your head out of different parts of the bunker. Move from one position to another (if it is safe).
Aim – It is easy to just point the gun and shoot. Be sure that you are pointing at something worth hitting.
Plan – Whether you are a veteran tournament player or a beginner, it is important to create a strategy for the particular field and/or players you are playing. You may want to walk over the field ahead of time to get an idea of the possible shots.
You're not the only Player
Play as a Team
Listen to each other and play the field accordingly. If Jim has the right side covered, watch his left side.